Our magazine: Studio Belle
Meet the new small business magazine supporting independent shops and creators to do what they love: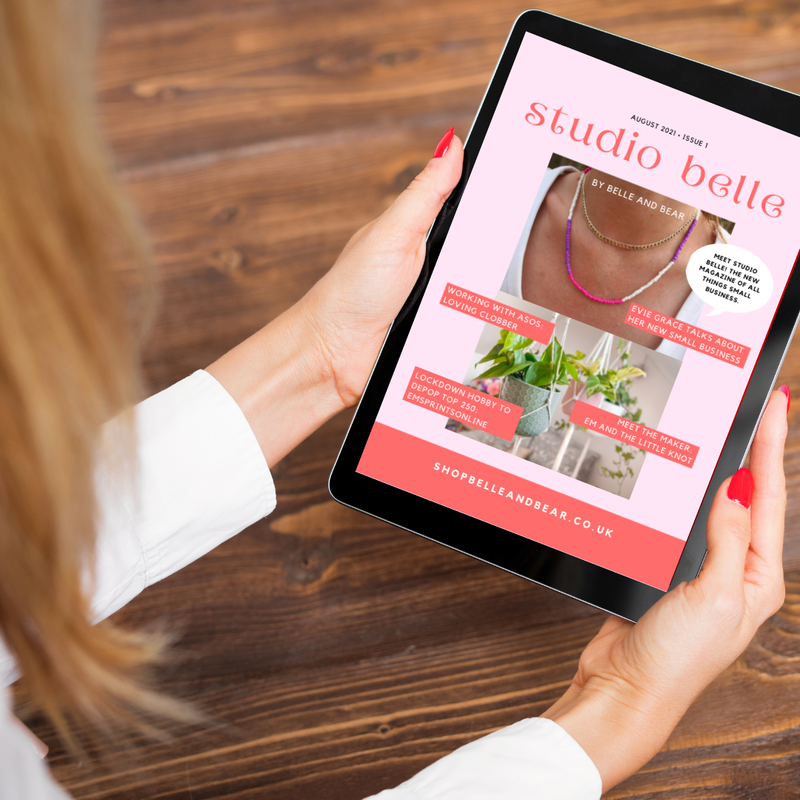 Studio Belle is the sister business of our jewellery and tote brand Belle and Bear. Our magazine aims to create a platform for small shops and creators to share their products and opinions, and give you more sustainable options for your everyday shopping!
After starting my own small business last year during the first coronavirus lockdown, I noticed how little representation and exposure small businesses get, so I wanted to create a small platform for creators to feature, share articles, reviews and more. I reached out to lots of amazing small businesses and micro influencers for some features and got lots of amazing responses, and after lots of shortlisting, I've put together the first issue!
Our August edition is available to shop in physcial and digital from now!